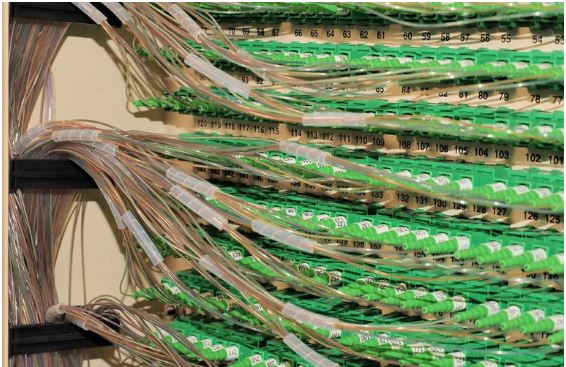 Funded by the Federal Government of Australia, the National Broad Band Network aims to provide reliable. fast internet connectivity to corporate house and residence in Australia. The project targets to wipe out and replace outdated infrastructure with super charged connections to future secure Australian homes and business.
The NBN projects are all about changing the internet usage in Australia. It delivers lighting fast fabric optic, fixed wireless, and satellite technology over the next decades of year. NBN takes the responsibility of connecting your on-premises technology to NBN broadband access network.
"You Can now enhance internet experience, phone accessibility and entertainment on a single plan and pricing."
In the next 10 years, NBN plans to connect more than 93 percent of Australian homes to NBN optic fiber internet with a download speed of 100 megabytes per second. Biz Telecom offers its customers wide range of Telstra NBN plans and TPG NBN plans.
WHAT DOES NBN MEAN FOR EVERY INDIVIDUAL CUSTOMER?
SHAREABLE BROADBAND SERVICE: Got smartphones and laptops everywhere in a house? Don't worry NBN network can handle more than one device connectivity without network dropouts.
STAY CONNECTED: Smooth video and voice calling service to spend quality time with your loved ones.
NO BUFFERING: Watching any document? Or watching one of your favorite programs in YouTube, no need to suffer from buffering anymore. With NBN you can download high-quality video or watch online content without any disturbance.
SECURED FUTURE: Increased digitalization has urged corporates to use Cloud. NBN assists to keep up with the clouds every time.
RELIABILITY: NBN is pro to weather conditions and gives consistency to the business performance.
WHAT ARE THE TYPES OF NBN OFFERED BY BIZ TELECOM?
NBN™ Fibre (FTTP): The fiber optics delivers direct broadband service at your premises.
NBN™ FTTB and FTTN: It connects via a nod in your street or through fiber optic cables to your building to deliver broadband service at your premises.
 NBN™ FTTC: It connects to a nod available close to your building while the existing copper cables deliver broadband to NBN FTTC Connection box.
NBN™ HFC: Through Coaxial cables, broadband is delivered to NBN™ HFC Connection box in premises.
NBN™ WIRELESS: Installation of the antenna on your roof to deliver broadband connection from devoted NBN Tower.
NBN™ Satellite: Installation of the Satellite dish in your roof to deliver broadband connection from devoted NBN Satellite.
WHAT DO BIZ TELECOM OFFER FOR NBN INTERNET PLAN?
Included Static IP.
Hosted PBX, SIP trunks, Video Conferencing and Real-Time Apps.
Fast internet connection with economical internet packages suiting individual requirement.
Remote support and maintenance service.
Robust copper infrastructure with more reliability.
No lock-in contracts.

NBN internet has a download speed up to 100 megabits per second. Its faster than the ADSL+2 broadband connection. Combination of existing technology with innovation delivers quality network service.

Let's have quick meeting to identify your requirement so that we can meet the laid needs with high standard. Call us at 1300 138 600!