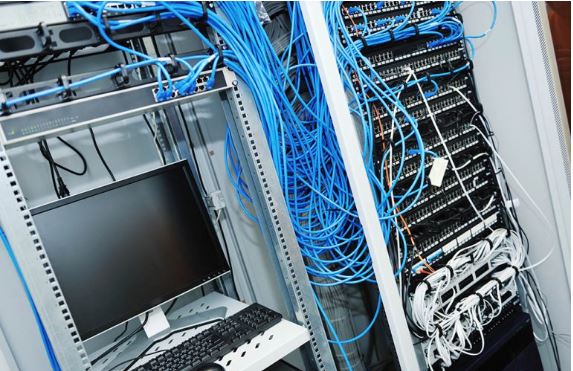 Biz Telecom is Australia's leading Internet Service Provider and a competitive tele-communication provider in the whole of the Australian market. Biz Telecom is committed to creating simplicity in the networking sector of Australia with the usage of Fiber internet. Our perspective is to lead the market services with award-winning customer service. Internet over fiber connectivity is reliable, fast and of high quality for the fiber instead of relying on electricity depends on light for data transmission.
It is the technology which uses glass thread to transmit data. It is the combination of threads which is capable of transmitting messages into light waves. It is a high-speed broadband connection which channelizes multiple data to a subscribers network. Fiber internet includes cable internet, wireless internet, broadband over powerlines and satellite internet.
WHAT ARE THE ADVANTAGES OF USING FIBER INTERNET?
Investing in fiber internet significantly inclines the bandwidth potential. The bandwidth speed is comparatively higher increasing the usage of SIP Trunking, Web Conferencing, Cloud Applications, File sharing and Multi-media usage.
Fibers are used for the long-haul network. Irrespective of distance fiber offers robust speed to your business.
Physically disconnecting the fibers is the only way to penetrate fiber optic which increases protection against cyber-crime.
Fiber internet does not disappear due to electromagnet interference.
It offers fast internet connection with flexibility and scalability which accepts the functionality of VoIP, Cloud Storage, and Software as Service which enormously saves the organizational cost.
 Fiber optic internet is pro to weather condition. It is also resistant to electrical interference and human.
Fiber optic internet eliminates latency giving a positive user experience especially in case of downloading or uploading any video content.
WHY CHOOSE BIZ TELECOM FOR FIBER OPTIC INTERNET?
Biz Telecom offers a WHOOPING download speed up to 100 Mbps with a great value saver pack. We deliver an extensive offer to our beloved customers:

1:1 high performing network.

Unlimited data, no hidden cost, and no shaping charges.
Synchronous upload speed up to GB fiber with faster connectivity.
 Fiber optic internet plans 10/10, 20/20, 100/100, 400/400, 500/500 fiber speeds.
Greater productivity up to 40 times faster internet service.
Fewer Dropouts with high-quality DDOS protection.
National coverage and technical support 24/7.
30-40 business days for installation of fiber internet.

To Avail for Fiber Optic internet service from the best Service provider in Sydney, Australia kindly contact us at 1300 138 600! Let's have a quick meeting to identify your requirement so that we can meet the laid needs with high internet standard.