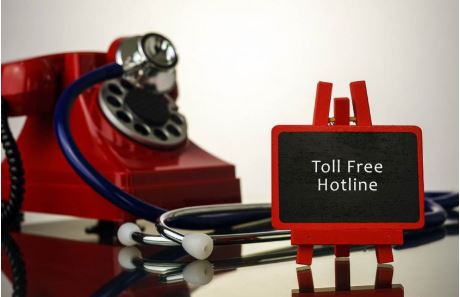 Australian Nationals widely make use of virtual numbers "1300" as a single access point for their business. The virtual number offers inbound service, enhancing management efficiency by directing calls to live answering machines, VoIP numbers, fax or mobile phone.
Unlike the traditional telephone, these numbers are not territory confined for it can be connected from any state of Australia at a local calling rate. Hence, "1300" number does give an unbound opportunity for business.
While a "Toll-Free" Number 1800 is an attraction for the customers who are willing to know more about your rendered service. The number can be approached from any corner of Australia at a free of cost. Free of cost here means no cost for the callers while the receiver who has taken "1800" number must pay a certain charge. This release better customer service strengthening the visibility of your business.
WHAT ARE THE ADVANTAGES OF VIRTUAL NUMBERS?
Easy connectivity from overseas.
Easy call routing solution.
Call forwarding services to pre-set landline numbers or mobile numbers.
Configured features with caller id report.
Insights and data calls.
Integrate business experience with no multiple expenses.
Allows you to increase your market share.
Improvise call handling process with modern functions and features.
Promotion of brand for better results.
WHAT DOES BIZ TELECOM OFFER FOR "1300" & "1800" NUMBERS?
Digits or combination of numbers which are easy to memorize.
Numbers which are inexpensive.
Portability of taking calls in any location.
Integration of IVR for enriched customer experience.
Call missed notification option directly synced with your e-mail or SMS.
Call recording service with full privacy.
Call waiting for service for the taken "Toll-Free" and "Virtual Numbers".
Integration of "INBOUND" and "OUTBOUND" call center.
Single point access to business having branches spread across Australia.
24/7 Customer Service.

To keep your customer intact to your services and business make sure to incorporate Virtual Numbers or Toll-Free Numbers. To avail, the service kindly contact us at 1300 138 600!